You can keep track your Blogger / Blogspot visitors our free web counter on your Blog. To do so, we prepared a short guide that explains how to do so with only few easy steps.
Step 1
Sign up with GoodCounter to create a free account to get your code.

Step 2
Log into your Blogger / Blogspot account.
Step 3
On your blog dashboard, click on "Design" under the blog to which you want to install the GoodCounter on.

Step 4
Click on "Add a Gadget" in the footer or right side of your layout space. The "Add a Gadget" will open in a new window. (Note: The current section is the "Page Element" sub-tab)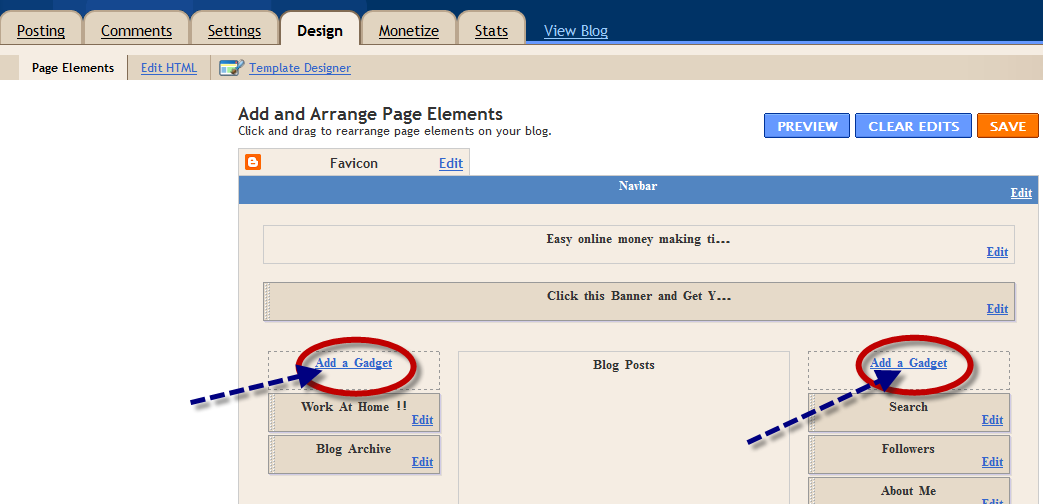 Step 5
Scroll down the list of gadgets page and locate "HTML/JavaScript" gadget. Click it to add the gadget to your blog.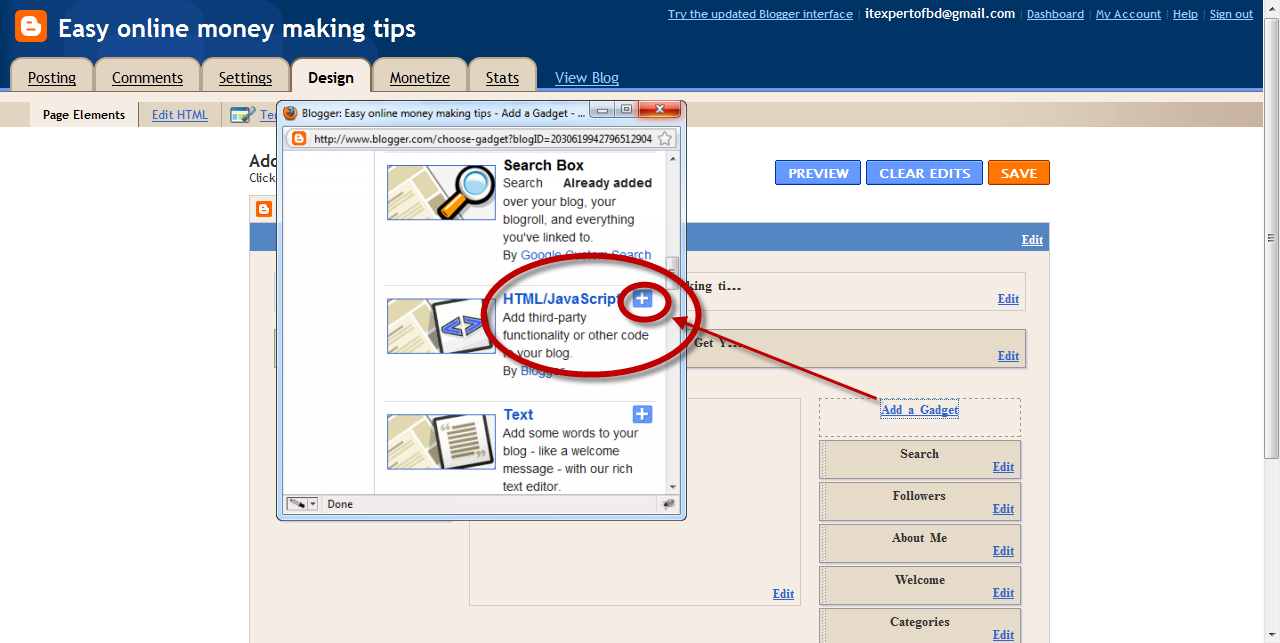 Step 6
Enter a title, as desired and then paste the GoodCounter JavaScript HTML code into the "Content" box.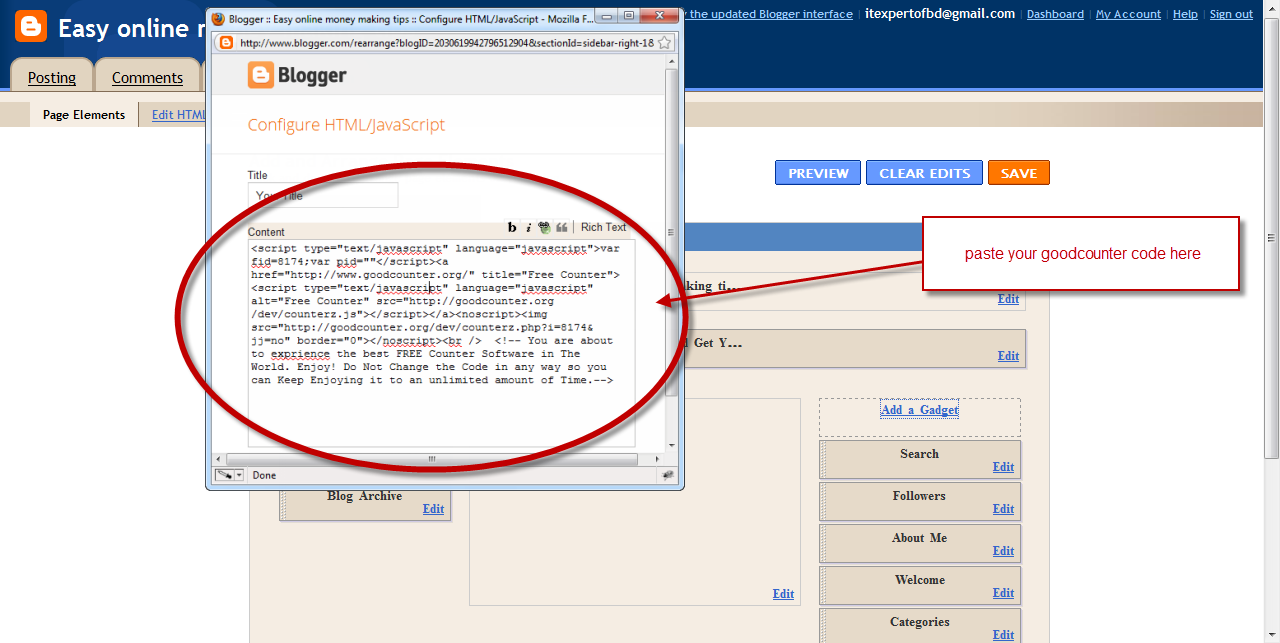 Step 7
Click "Save". The pop-up window will close. Next, click "Save" again in the Design Page element window. That's all! Enjoy!