GoodCounter provides you free web counter to track your visitors on your Tumblr blog, Follow the steps below to install GoodCounter on your Tumblr.
Step 1
Sign up with GoodCounter to create a free account to get your code.
Step 2
Log into your Tumblr account.
Step 3
Login your Tumblr account. Click on your site name at the top.

Step 4
Click on "Customize theme" in the right hand side under your site name.

Step 5
Click on "Edit html" on the left side under the theme.
Step 6
Scroll down to the end of the code.
Step 7
Locate where the "</body>" tag ends.
Step 8
Paste the tracking code just before the "</body>" tag.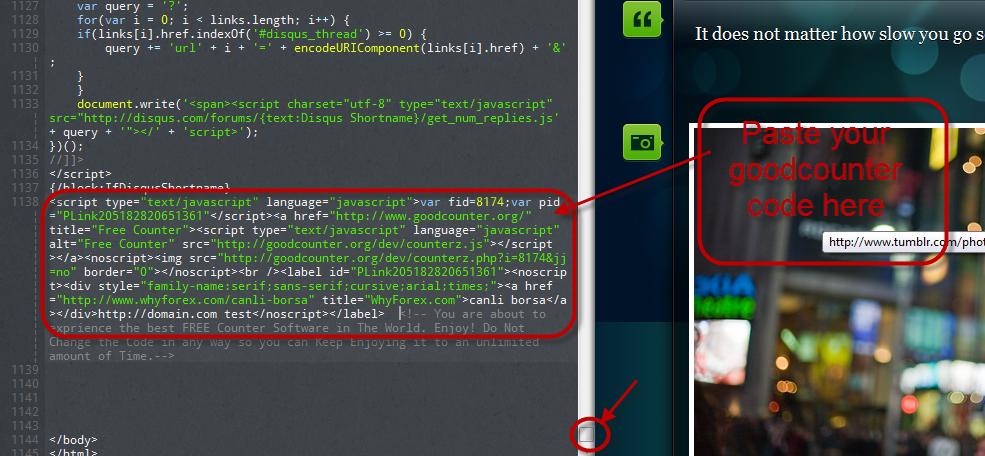 Step 9
Click on "Update Preview" at the top left.

Step 10
Now click on "Appearance"

Step 11
Click on "Save" at the top left.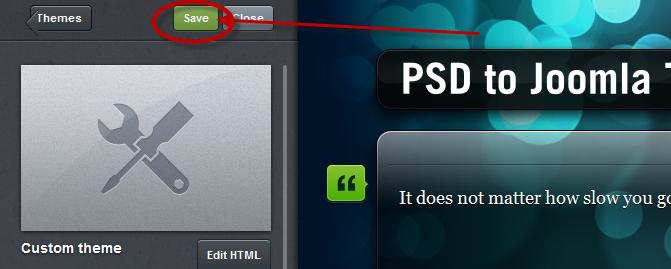 Step 12
And click on "Close".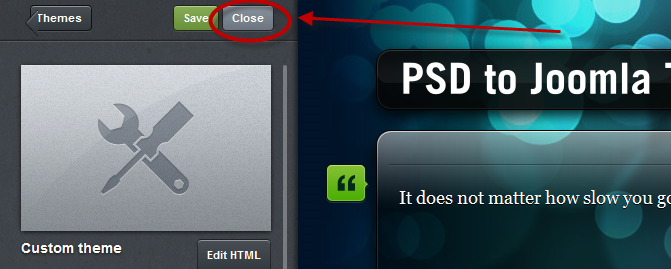 GoodCounter should now be active on your Tumblr account.