Wordpress is the popular CMS used by many bloggers and website owner. Instead of using simple built in counter, you can use a multi report free web counter on your wordpress blog made by GoodCounter. To install GoodCounter follow the steps below.
Step 1
Sign up with GoodCounter to create a free account to get your code.

Step 2
Log into your Wordpress account.
Step 3
Click on "My Dashboard". (Located at the top bar).

Step 4
On the left side bar, click on "Appearance" and then click on "Widgets".


Step 5
Under "Available Widgets", drag and drop a "Text" widget to your side bar or bottom menu.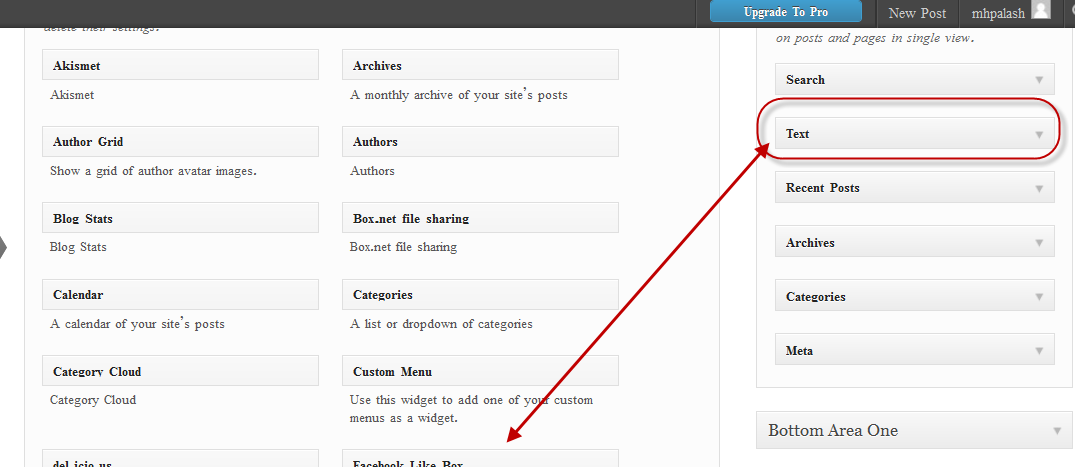 Step 6
A text widget will be added to your "Current Widgets" section. Click the "Edit" link and Paste your GoodCounter code into the body of the widget.

Step 7
Click "Done", then click on "Save Changes". That's all! Enjoy!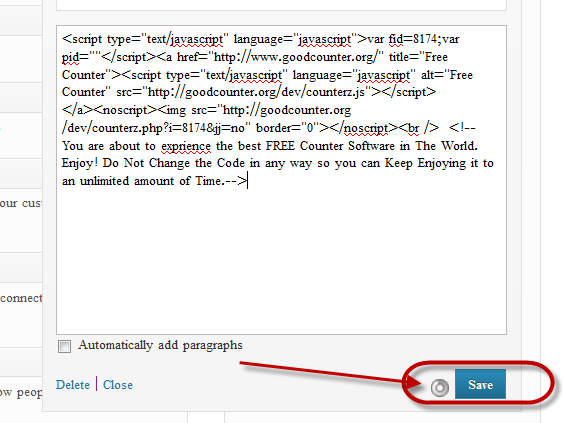 GoodCounter will now start recording your traffic.